Canadian student travel operator VTE launches mTrip Powered App for group travel
Specializing in group student travel for over 25 years, Voyages Tour Étudiant has launched a mobile app for their clients powered by mTrip's mobile solution for tour operators.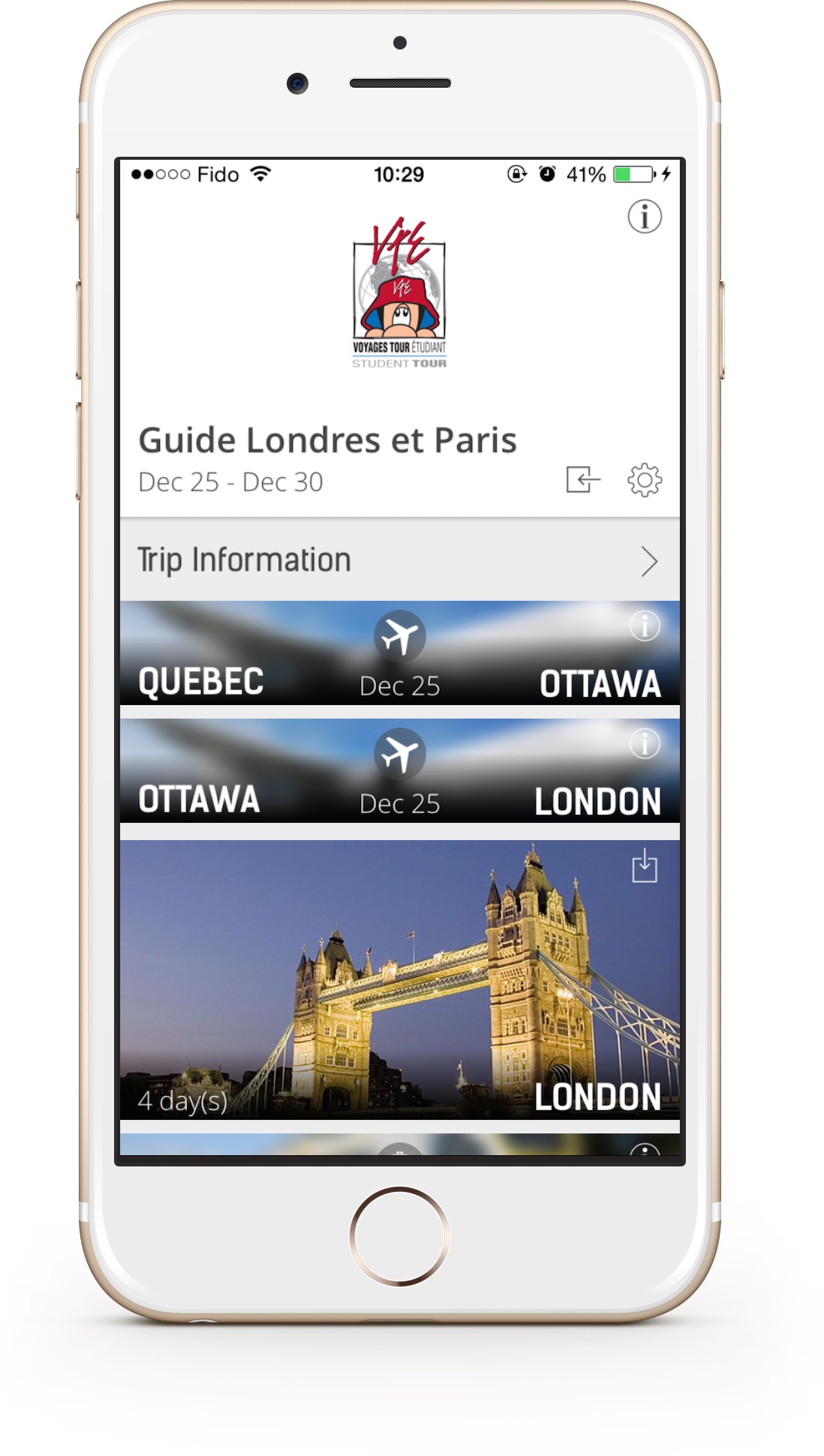 Offering trips to a wide variety of destinations from Europe or New York or even humanitarian trips, VTE is sending guides using mTrip's latest online CMS. Starting out by sending guides to teachers with flight and other trip information as well as a full offline travel guide for each destination with attractions, museums, restaurants etc.
Each destination guide also includes offline maps and navigation, augmented reality and other discovery features, a daily itinerary, currency converter, trip journal and much more!
Our tour operator apps require a login and password but contact us at [email protected] and we'd be glad to send you a demo app.