Sharing your trip has never been so easy
We'd like to introduce you to the new & improved mTrip Travel Guides! The new features on the mobile app allow travelers to add photos, and notes to their trips and instantly sync them online. Each traveler will have a personal page, accessible by any web browser via PC, iPad or Android Tablet.
While it's intelligent to travel with smartphone apps, mTrip's new sharing features allow you to take things a step further. You can keep track of trip memories and share them with friends whenever you want on the web.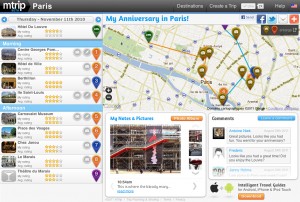 Use mTrip's iPhone or Android app to build your trip itinerary, take photos of your adventures and keep track of your trip journey in a journal. Then simply sync your trip from your phone and voila – you have your entire trip saved to the web on your own personal page.
It's easy to sync your trip at any time. Just wait for a WiFi connection at a cafe or the hotel and your whole trip journey can be published online. Friends can follow along your journey in real-time while you are out seeing the sights and when you get back home, you will have all your trip memories saved in one place. Share the trips by Facebook, Twitter or email.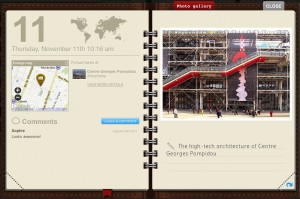 And don't forget, if you need some help planning your trip, use mTrip's online travel guide for tons of rich travel info: places to see, eat and sleep with ratings, reviews, image galleries, opening hours, prices, nearby places viewable on a map and much more.
Have fun sharing your trips! :)
[youtube=https://www.youtube.com/watch?v=uFQEHPFMbdM]