Check out mTrip's new online travel guides!
Explore new destinations and prepare for your trip online with mTrip's completely redesigned free online travel guides. With more features, more content and more access, preparing for your next trip has never been so easy!
With the new clear and optimized design, you can add and remove favorites online and synchronize them with the mobile app for offline use on your iPhone and Android. You can also visit your trip dashboard to manage and share your trip itineraries, journals and check-ins!
Trying to decide which attractions to visit? How about a place to stay? You can read travelers reviews and ratings of attractions, museums, restaurants hotels and more!
So what are you waiting for? It's free, it's simple and it's fun! Visit https://www.mtrip.me to start exploring today!
Most popular destinations: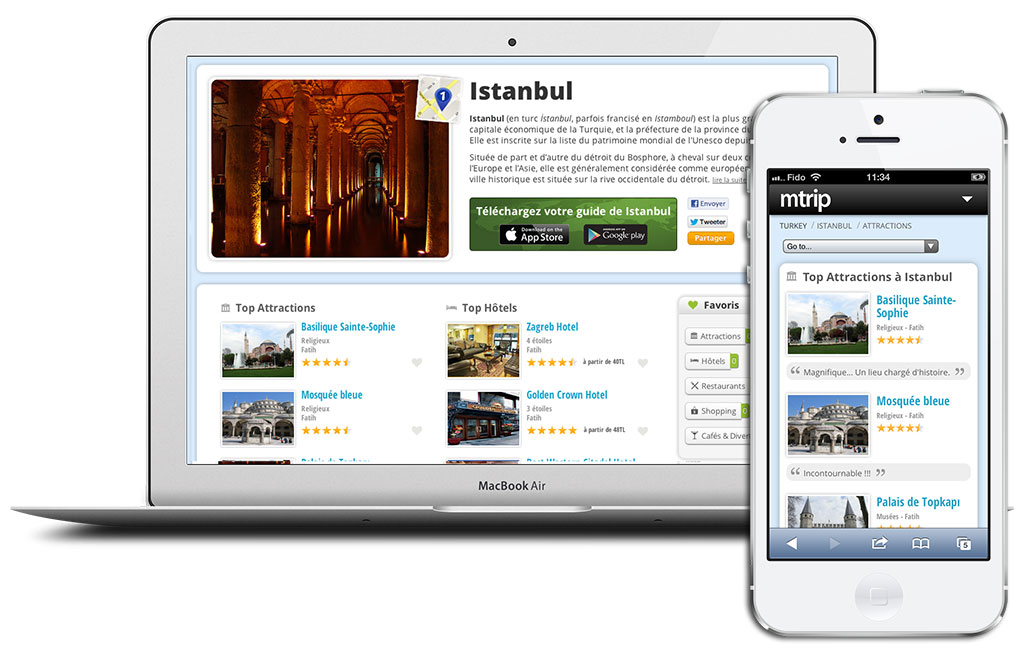 What do you think about the new design and the new features? Let us know in the comments below or join the discussion on Facebook or Twitter!
Download the mobile app: