Travel Publisher Showcase
For over a decade, LUXE has changed the face of luxury travel guides. Rethinking the concept and what travelers actually want, their guide books have gathered a following based on their svelte format and content curated by a team of local editors. Taking a raw approach, getting straight into the meat, the result is an ultra-smart travel companion with invaluable information for travelers.
Fasten your seatbelt.
Now available 100% offline on your iPhone or Android, the LUXE City Guides have gone digital. Covering 25 destinations across the globe with offline maps and navigation, hand-picked itineraries and the most interesting and lavish places in town.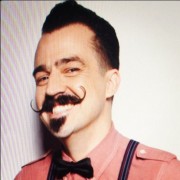 The launch of this app has been a great success for our business, and mTrip's solution has been tailored perfectly to suit our specific requirements. They've been a pleasure to work with, and we are immeasurably happy with the end result.
Jim Nelson Digital Operations Manager – LUXE City Guides
LUXE has a long history in printed travel guides, and are renown for our highly curated selections and styled editorial.  In looking for an app, we needed to ensure that nothing was lost from this as we transitioned to a digital format, and that we were able to maintain our identity in a new medium, and apply the same standards to user functionality.
In terms of project workflow, the app launch was incredibly streamlined and efficient, the team was supportive, resourceful and always in communication when needed.  Any issues or changes were scoped, planned and resolved in short order.  Definitely one of the smoothest projects deployments I've worked on.
We are absolutely delighted with the end product.  The look, feel and functionality is exactly as planned, if not better, and early reactions to the app have exceed all expectations.
As a key product to our brand, we see the app being developed significantly in the future, with a particular regard to enhancing native functionality across devices, and adding new features in line with our requirements.