Custom mobile app VS white label mobile app
A company or organization looking to increase its sales or expand its marketing activity to the mobile environment has the choice between developing a mobile app from scratch or selecting a white label app that can be customized to meet its needs and requirements. There is a variety of criteria that needs to be taken into consideration when making this important and strategic decision.
Features & app structure
The primary advantage of developing a custom mobile app is that you are totally free to define all the features you wish to include as well as the global structure of the mobile app. This is probably fine for a basic mobile application, however, when it comes to an application with advanced features that bring end users clear added value or with a complex structure, it can become a real adventure; Features such as users management, user review system, application content updates require not only a mobile component but also a complete online content management system (CMS). Other features require the integration of complex algorithms like routing (directions), itinerary generation and suggestions. In the case of travel apps, it is very difficult to integrate such features in a custom mobile app as these features require advanced research and development.
The advantage of a white label app is the fact that they offer already developed and tested features as well as a proven app structure. You may also require specific modifications and additional development, though they are smoothly integrated into the white label app which should answer 95% of your needs.
Design & User Experience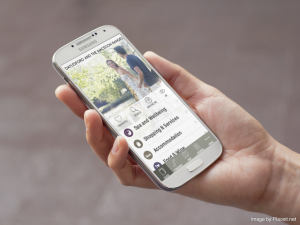 Design and user experience (UX) for mobile apps are very different from the web due to the device itself and the user's behaviour. Getting an optimal result requires an advanced expertise. White label apps have proven track records through experimenting over long periods and adjusting the interface based on the existing user feedback and analytics. White label apps still offer a significant flexibility in terms of branding and custom adjustments. The risk of launching a custom mobile app is to mishandle the app launch with only an average user experience. Once the first bad reviews are published on the App Store or Google Play, improving the app may not be enough to recover a significant user base.
Maintenance & Sustainability
Because of bug fixes and the rapid evolution of mobile devices and their operating systems, mobile apps require frequent updates (at least 2-3 times per year). Maintaining a custom mobile app is much less efficient than a white label app in terms of cost. Another factor to take into consideration is the trend change: do you think your custom mobile app should offer the same user experience, features and design in 3 years? compare today's most popular mobile apps with those of 2009. Choosing a custom mobile app probably means you would have to redo the job again after 3 years where the licensing of white label apps include major app updates to keep up with the latest mobile trends.
Time & Resources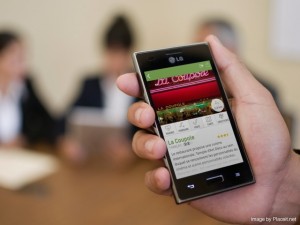 Custom mobile apps require a long process in terms of product definition and development. They also require a higher number of resources compared to white label apps where the time-to-market is a great deal shorter.
Cost
In term of cost, the difference is very clear: product definition, development load, project management, maintenance and sustainability make the custom mobile app much more expensive than a white label mobile app.
Conclusion
This post is not completely impartial as mTrip does offer white label solutions for the travel industry. However, in most cases white label solutions the best way to bring your own mobile app to the market. If your budget is significant (at least USD $50, 000 including all items mentioned in the previous paragraph) and time-to-market not an issue, a custom mobile app may still be an interesting answer to your needs.