Australia Post TravelSIM comes with a FREE mTrip Powered App
TravelSIM is providing customers a Holiday Bonus with free travel guides powered by mTrip through Australia Post. Available for a limited time for iPhone or Android, customers will be able to get up to four free guides for iPhone or Android.
Offering travellers a way to stay connected while abroad, TravelSIM is a pre-paid international roaming service that let's you get easy access to networks in over 190 countries worldwide. Available for a limited time when purchasing a prepaid TravelSIM sim card, customers get access to over 30 destinations with rich travel guides, offline maps and navigation, trip itinerary with the intelligent trip genius and more!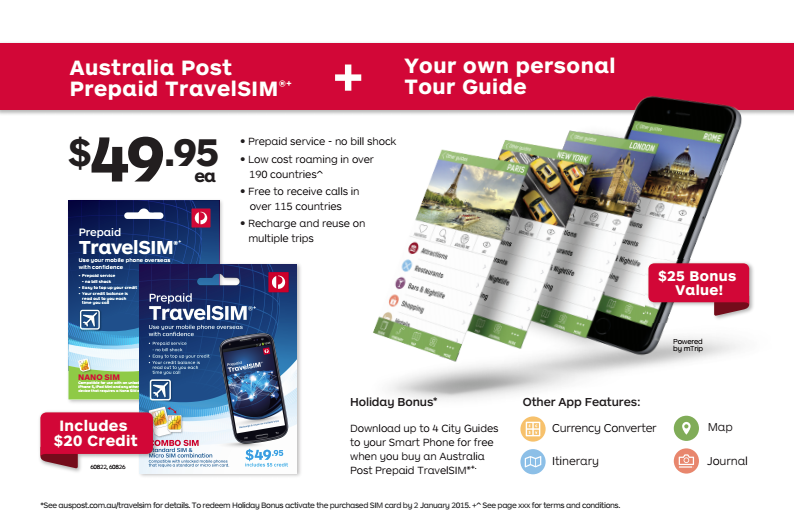 Destinations include: Amsterdam, Bangkok, Barcelona, Beijing, Berlin, Budapest, Chicago, Dubai, Dublin, Hong Kong, Istanbul, London, Madrid, Moscow, Munich, New York, Paris, Prague, Rome, San Francisco, Sao Paulo, Shanghai, Singapore, Stockholm, Tokyo, Venice, Vienna and Washington
Curious about how mTrip can bring more value to your customers? Contact us and we'd be glad to discuss our mobile solutions.